Sales and engineering are both popular career paths in the software industry, and with tech jobs projected to grow exponentially in the coming years, there's plenty of motivation for graduates and ambitious professionals to pursue one of these exciting careers.
Though software sales and engineering have some degree of overlap in terms of core skills and knowledge, they're still two distinct career paths, each with its own set of specialized requirements for success. If you're nearing graduation in a tech-related field, or you're looking to re-train in a new software niche, you may be wondering which software sales vs software engineer is best for you.
In this post, we'll look at some of the key differences between the software sales and engineering career paths, their advantages, disadvantages, and the future career opportunities they can open up.
Software Sales Professionals: Day-to-Day Work
A software sales development representative is responsible for nurturing software sales to customers and clients. A successful software sales rep will need to have a comprehensive knowledge and understanding of the software tools they're selling in order to showcase their benefits to the customer and demonstrate the positive impacts the product will offer for the customer's organization.
Depending on the particulars of the company, a sales rep may work as an individual or as part of a larger sales and marketing team. Typical day-to-day tasks include crafting and delivering sales decks to leads, finalizing orders and facilitating deliveries, and sharing data internally to help inform the research and development process of new software products.
There's a diverse range of skills that a successful sales rep will need to develop, but the most important among them is their communication and organizational skills. A detail-oriented mindset will also help greatly when nurturing sales and matching software features to the unique needs of a potential customer.
Software Engineers: Day-to-Day Work
Software engineers, sometimes called developers depending on the particulars of their role and organization, are responsible for creating pieces of software. These software suites and apps may be bespoke, and designed to meet the specific needs of a client, or created as a totally new idea, designed to fill the needs that are anticipated in a specific software market.
Software engineers can also find work maintaining existing software suites for companies in the tech industry, or as independent consultants working for various companies which may not have a direct association with software. Their typical day-to-day tasks include testing software, providing quality assurance, analyzing user behavior to inform the development of new features, and liaising with sales and marketing professionals to help them make recommendations to leads and customers.
A good software engineer will need to possess an array of fairly technical skills, including a working knowledge of some of the most widely-used programming languages in the software industry. Though software engineers typically don't have a lot of customer-facing responsibilities, it's still important for them to demonstrate good teamwork abilities, and to know how the engineering work they do will satisfy a customer's needs.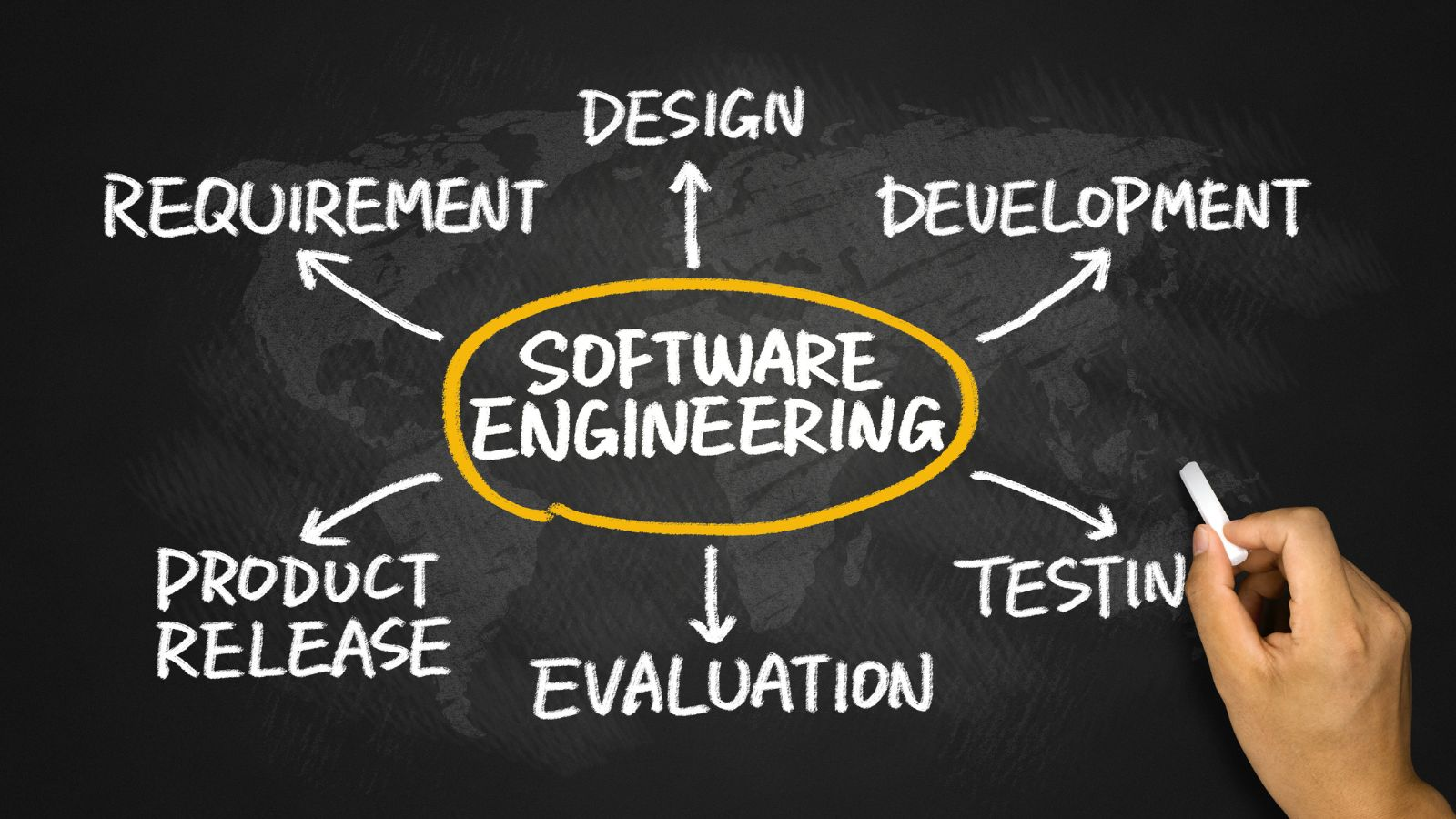 Software Sales vs Software Engineer Salary
As of June 2022, the average software sales salary is $91,915. Like any job role and career, a software sales rep's salary can vary greatly between states, locations, companies, and other particulars. Some software sales reps report salaries as low as $52,000, with the upper end being around $161,000. Many software sales professionals also enjoy additional compensation in the form of commissions and bonuses, which averages around $68,000.
Software engineers tend to make more than software sales representatives, with the national average salary sitting at $108,249 in June 2022. Software engineer compensation varies greatly across the US as well, though on a smaller scale compared to software sales salaries. The lowest reported software engineer salaries are around $73,000, whereas engineers on the higher end of the spectrum can earn salaries as high as $160,000.
Software Sales vs Software Engineer Career Path
Most people will begin their software sales career as a sales development representative. This position usually doesn't require any formal experience in software sales, though it's a good idea to develop some knowledge of the industry and sales in general. This role will mainly be engaged in researching sales prospects, qualifying leads, and liaising with contacts in the sales pipeline over the phone, email, and other channels.
From there, a representative can move up the ladder to become an account executive, a more managerial role that still involves liaising with leads and existing customers, or a sales manager, who develops plans for the VP of sales, and line-manages a team of sales reps and account managers to direct them towards greater success.
Further up the ladder, a software sales professional can attain roles that involve managing a larger section of the workforce, and liaising with a more senior echelon of the company to ensure that sales are aligning with company-wide targets.
The peak of the software sales career path is VP of sales, or, in large corporations, Chief Revenue Officer.
Typically, software engineers start their careers as junior software engineers, developing whole software suites or specific features to meet customers' needs within specific projects. Though junior software engineers are expected to come to the role with some prior knowledge and experience, the line manager they report to will act as a coach and mentor in the early stages of their career.
Once proving themselves at a junior level, software engineers can move up the ranks to become senior software engineers. In this position, an engineer will learn to use new programming languages and become better acquainted with the details of the software development cycle. In many companies, senior engineers also have a hand in training junior software engineers and taking on small line management responsibilities.
Moving up the ladder, you can progress to become a tech lead, who oversees all aspects of the software development process, and reports to more senior professionals at the company, or a team manager, whose role involves more line management responsibilities.
The peak of a typical software engineer career is a technical architect, who oversees the architecture and design of all pieces of software the company produces. This role requires an ability to incept and optimize processes, provide leadership at a highly technical level, and scale systems based on industry trends. Some software engineers can also rise to become the Chief Technology officers of large corporations.