Mid Market Account Executive
Mid Market Account Executive 
Thought Industries
The Mid Market Account Executive role at Thought Industries provides the opportunity to further develop your sales career in a people-first organization within a flexible, fun, hard-working environment.
About Thought Industries: 
Thought Industries is focused on building cutting-edge technology with our customer training Platform for those who are driving the future of online learning. Our goal is to help them build, scale, and deliver training and behavior change that leads to higher engagement, product proficiency, and customer retention.
Who you are
We are looking for someone who has high energy, loves a challenge, and enjoys working on building something meaningful. 
High interest to sell a solution that looks incredible and customers love. 
Play a critical role in a fast-growing software company. 
Self-motivated, willing to influence company culture, and play a key role in sales and company growth. 
Hard work ethic and have a solution-oriented mind
Smart and passionate with B2B inside sales experience and have a track record of finding opportunities.
Confident in your verbal and written communication skills and relish in developing lasting relationships with your customers. Technology comes as second nature and you feel comfortable remotely presenting and demonstrating software.
You will be working with a great team of passionate individuals who will feed off your enthusiasm. You will be required to manage and report on your sales activity and close contracts according to sales goals.
Responsibilities:
Participating in building sales and territory plans
Greenfield opportunity within territory plan
New customer prospecting, qualifying leads, and identifying customer requirements 
Preparing and demonstrating Thought Industries solutions
Technically close complex opportunities through advanced competitive knowledge, technical skill, and credibility
Meeting monthly and quarterly SaaS bookings targets. 
Lead and educate prospects through the buyer's journey to help prospects understand the value and impact Thought Industries can bring to their business 
Requirements:
Bachelor's Degree
3-5 years of previous B2B SaaS software sale
High communication and interpersonal skills
Demoing SaaS solutions through remote software
Manage a pipeline of self-sourced and inbound leads to identify, qualify and develop relationships with potential buyers
Excellent verbal and written communication skills
Ability to build sales and business plans for new market segments within specified territories
Experience calling executives in marketing, sales, learning, and digital strategy
Willingness to step in and help in other areas of the business
Passionate, motivated and hungry to succeed
ABOUT OUR COMPANY
At Thought Industries, we're helping businesses change the way they approach customer education and external training. Whether they're working to onboard clients to their product or establish themselves as a Thought Leader or deliver certifications to a field of interest, our industry-leading platform and team of SMEs are there to take your initiative further. 
We are a private equity-backed company with employees distributed through the U.S. as well as employees in Canada and Ireland. As a people-first organization with a flexible, fun, hard-working environment, we have a wide variety of benefits and cultural perks to offer each employee.
Apply
Your application has been successfully submitted.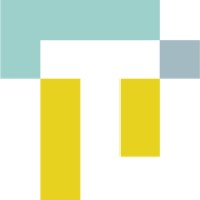 Unlock the Potential of Learning