Solutions Architect - Cyber Security
OnPrem is seeking an experienced Architect in Technical Delivery to join the Cyber Security team within our growing consulting practice. In this role, you will lead several technology and business consulting projects while driving the creation of Cyber Security solutions for our clients. We are looking for an organized and industrious leader who will motivate teams and directly contribute to our growth.
About Us
OnPrem provides business and technology consulting services that bring our clients closer to their customers, their data and content. We are trusted partners in strategy, process, solution evaluation and implementation across multiple industries. We specialize in Program Management, Digital Media Supply Chain, IP & Rights Management, Data & Analytics, and Customer Experience & Salesforce.
About You
You are passionate about Cyber Security and are knowledgeable in the best tools & methodologies for keeping content and data secure.
You are experienced in one or more major Cyber Security domains.
You love to manage people, timelines, tasks, issues and risks.
You have exemplary attention to detail and demonstrate strong analytical and communication skills.
You can identify project opportunities and make recommendations for new work based on your thorough knowledge of client needs.
You're a team player who is not afraid to roll up your sleeves and work diligently on any task.
Job Responsibilities
Help lead project teams focused on Cyber Security through all core project phases, including project setup, requirements gathering, design, development, testing and deployment.
Work closely with project managers and clients to understand requirements and design solution architectures.
Perform tasks, create strategies, and execute plans that improve the security of client content, data, and customers.
Facilitate workshops, provide status updates, and lead meetings across the executive levels of client organizations.
Proactively identify risks and issues, and provide mitigation strategies.
Contribute to internal growth initiatives including business development, mentorship, recruitment, strategy and/or methodology enhancement.
Build and maintain strong client relationships while identifying opportunities beyond the current engagement.
Requirements
10+ years of experience as a Cyber Security Architect4-6+ years working in process/organization/strategy/SDLC/Implementation-based projects
4-6+ years working in process/organization/strategy/SDLC/Implementation-based projects
5+ years experience in one or more of the following Cyber Security domains:
Identity & Access Management
Security, strategy and risk
Cyber Defense
Threat detection & response
Security Engineering
Data classification & privacy
Application Security
Security Orchestration & Automation
Endpoint protection
Infrastructure Security
Experience leading teams through client-facing activities such as requirements gathering, stakeholder workshops, and deliverable review/approval sessions
Experience in project planning, including building and managing to project plans, budgeting, resource allocation, and reporting status to clients and internal teams
Trained on the process and/or technology methodologies (e.g. Lean Process Improvement, Six Sigma, Agile implementation, Waterfall model)
System development life cycle (SDLC) experience
Experience with presentation and spreadsheet tools, such as PowerPoint, Visio, and Excel
Experience in Business Development
Bachelor's degree in engineering, information systems, computer science, business administration, or other related fields
Preferred
CISSP and/or CISA Certified
GIAC Certified
Experience in Media & Entertainment and/or Consumer Products industries
Experience at a large consulting firm (e.g., Accenture, Deloitte, EY, CapGemini, PWC)
Life at OnPrem
We were founded on a culture of collaboration and inclusiveness, and this permeates each of our initiatives, both client-facing and internal. We offer a wide selection of benefits including medical, dental & vision, 401k matching and flexible vacation; we sponsor training to advance our teams' skill sets; we prioritize our employees' professional growth paths. Currently 200+ people strong in four geographic territories, we've been recognized as a "Best Place to Work," a "Great Place to Work," "Fastest Growing," and "A Jewel."
Visa Status
Applicants for employment in the US must have work authorization that does not now or in the future require sponsorship of a visa for employment authorization in the United States (i.e., H1-B visa, F-1 visa (OPT), TN visa or any other non-immigrant status).
Equal Employment Opportunity
OnPrem ensures equal employment opportunity without discrimination or harassment based on race, color, religion, sex (including pregnancy, childbirth, or related medical conditions), sexual orientation, gender identity or expression, age, disability (physical or mental), national origin, marital or domestic/civil partnership status, family history or genetic information, citizenship status, military or veteran status, political affiliation, other non-merit based factors, and/or any other characteristic protected by law. OnPrem applies this stance to all employment actions, including but not limited to recruitment, hiring, upgrading, promotion, transfer, demotion, layoff, recall, termination, rates of pay or other forms of compensation and selection for training, including internships, at all levels of employment.
Apply
Your application has been successfully submitted.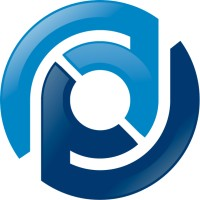 We're in the business of making businesses better - people, processes, and systems.