Enterprise Account Executive
This job is no longer accepting applications.
Location: Greater Boston Area Role: Enterprise Account Executive
Webscale the Safest Cloud for Ecommerce, announced March 2, 2021 the closing of $26 million in growth capital financing from investors and Silicon Valley Bank. (The Series C round was led by BGV, STCAP Ventures, and Mohr Davidow Ventures, with participation from Grotech Ventures.)Webscale grew 108% in 2020, powering thousands of storefronts, particularly those leveraging newer trends with headless and progressive web app (PWA) architectures. This growth is expected to continue as merchants demand more flexibility, scale, and security, coupled with fast, simple deployments, for seamless user experiences.
Job description
Must have 2+ years of experience in at least one of these areas: networking, CDNs, hosting, e-commerce technologies, digital agency, cloud hosting, managed hosting, security (DDoS, Bot Management, WAF) experience.
As an Account Executive for Webscale, you will be responsible for identifying prospects and contacting, setting up meetings, presenting the Webscale value proposition, negotiating agreements, and managing onboarding/sales enablement. The successful candidate will have 5+ years of sales experience, preferably in the hosting, e-commerce, and/or web infrastructure and CDN, WAF, Bot Mitigation space, and have a working knowledge of relevant platforms (Magento, WooCommerce, WordPress and others). This is a sales role that needs a strategic outlook on attaining business objectives while being able to handle tactical day-to-day activities.
Strong background in executive-level communication and building customer relationships. This role involves positioning and promoting the value proposition, the development and expansion of opportunities, and closing business for Webscale using collaboration tools for video conferencing and commitment to CRM tools like Salesforce.com. The ideal candidate possesses strategic and technical knowledge and can succeed in a demanding and rewarding sales environment while selling an innovative solution. Activity is key.
Cultural Fit
Driven: You are a driven team player, collaborator, and relationship builder whose infectious can-do attitude inspires others and encourages great performance in a fast-moving environment.
Entrepreneurial: You thrive in a fast-paced, changing environment and you're excited by the chance to play a large role.
Relentless Improvement: We are growing our team and building our company. Ideal candidates will be enthusiastic seekers of new ideas for improvement and will be excited to stay current in the practices of other top employers. We want you to bring your thoughts, constantly hatch new ideas and share recommendations often. We have a high bar and will always look to raise it.
Passionate: You must be passionate about online collaboration and ensuring our clients are successful; we love seeing hunger and ambition.
Were looking for someone with:
Willing to work in the greater Boston area
Ability to enthusiastically evangelize the Webscale message to prospects and customers
Must have 2+ years of experience in at least one of these areas: networking, CDNs, hosting, e-commerce technologies, digital agency, cloud hosting, managed hosting
Desire to own all parts of a sales lifecycle, starting with outreach and first meeting to the close
Demonstrates thorough preparation for all meetings and activities
Excellent time management skills
Excellent organization skills attention to detail
Demonstrated strategic thinking as well as being an independent worker who takes initiative
Working with partners in the digital agency segment
Qualifications / What You Will Need
Bachelor Degree or equivalent work experience
Must currently reside in the Greater Boston area
5-plus years of experience in direct sales in a relevant field like networking, CDNs, hosting, e-commerce technologies
At least one prior startup
Broad industry experience and knowledge
Knowledge of hosting, service providers, and cloud technology
Strong written, oral, and presentation skills
Strong organizational and analytical skills
Self-starter with a sense of urgency for closing deals and increasing revenue
Strong business savvy and negotiation skills
Webscale is the world's safest cloud automation, management, and hosting provider focused exclusively on eCommerce. Offering enterprise-grade security, predictive scalability, and blazing-fast performance, the Webscale SaaS platform leverages automation and DevOps protocols to simplify the deployment, management, and maintenance of infrastructure. The platform supports omnichannel use cases across a variety of eCommerce platforms and architectures, including headless, progressive web applications, self-hosted, and fully hosted commerce clouds. Deployed in multi-cloud environments, including Amazon Web Services, Google Cloud Platform, and Microsoft Azure, Webscale powers Fortune 1000 brands including Dollar General, Watsco, Regal Cinemas, and thousands of other B2C, B2B, and B2E eCommerce storefronts across ten countries. Webscale has offices in Santa Clara, CA, Boulder, CO, San Antonio, TX, Bangalore, India, and London, UK.
Seniority Level
Associate
Industry
Information Technology & Services  Computer Software  Internet
Employment Type
Full-time
Job Functions
Sales  Business Development
Apply
Your application has been successfully submitted.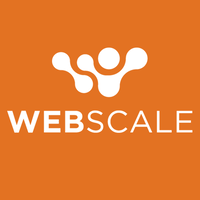 The Cloud Platform for Modern Commerce